How to Make an Origami Heart
Posted by Tony X on
This is an easy instruction about how to make an origami heart. It's straightforward for everyone. Also, it's perfect for valentine's day cards or makes fantastic wedding invitations. Alternatively, you can decorate your table with it to fill your mealtime with love. 💕
📌 You need a 6 inch square piece of origami paper. A piece of red tissue paper might be more appropriate.
📌 In this tutorial, I made a mistake in the first step, causing the surface of the box to be white. You can avoid making mistakes like me. 😭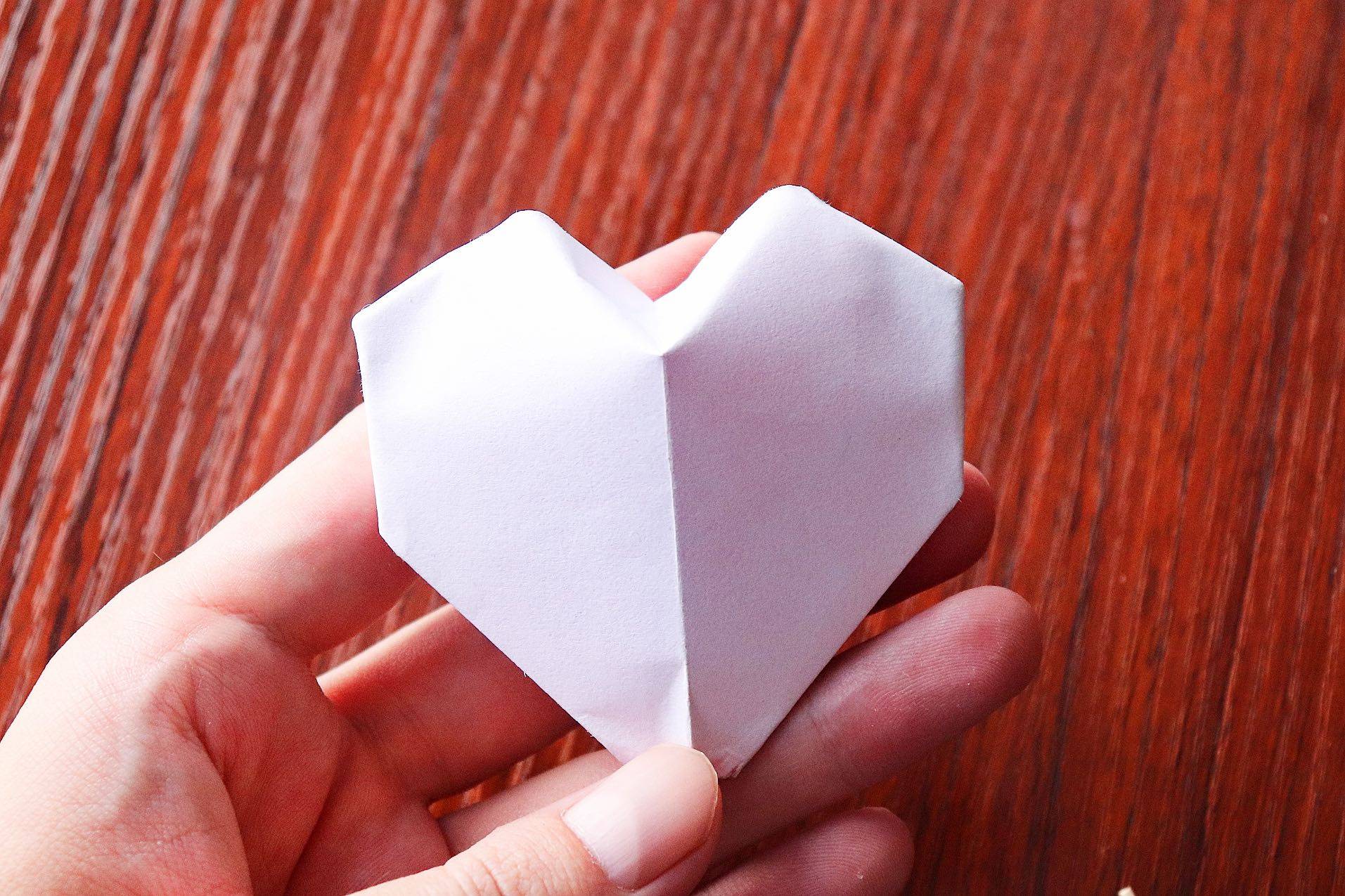 The Completed Origami Heart
Place the paper on a flat surface, and
valley-fold
a short distance from the bottom edge. Then fold in half from bottom to top, and unfold. Repeat from right to left. Rotate your model as shown in Figure 4.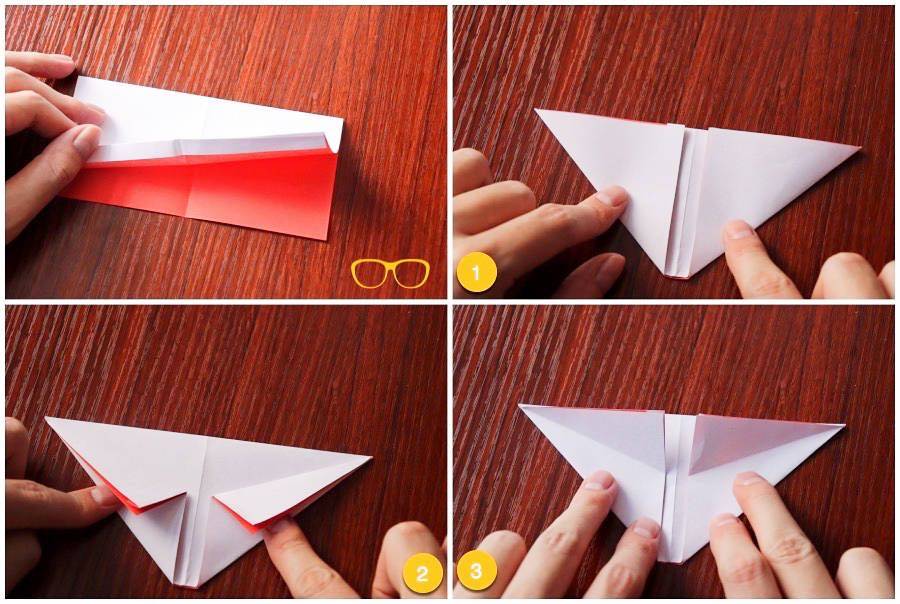 Step 2
Mountain-fold
in half, from top to bottom. And then fold up two bottom corners to match the top edge. Now fold it as shown in Figure 3, and unfold. Thus, we get two creases as shown in Figure 4.
Step 3
Fold the right corner to the mark point we made in previous step. Repeat on the other corner. Now lift up the two sides as shown in Figure 3 and make a mountain-fold along the triangles. Now your paper should look like above.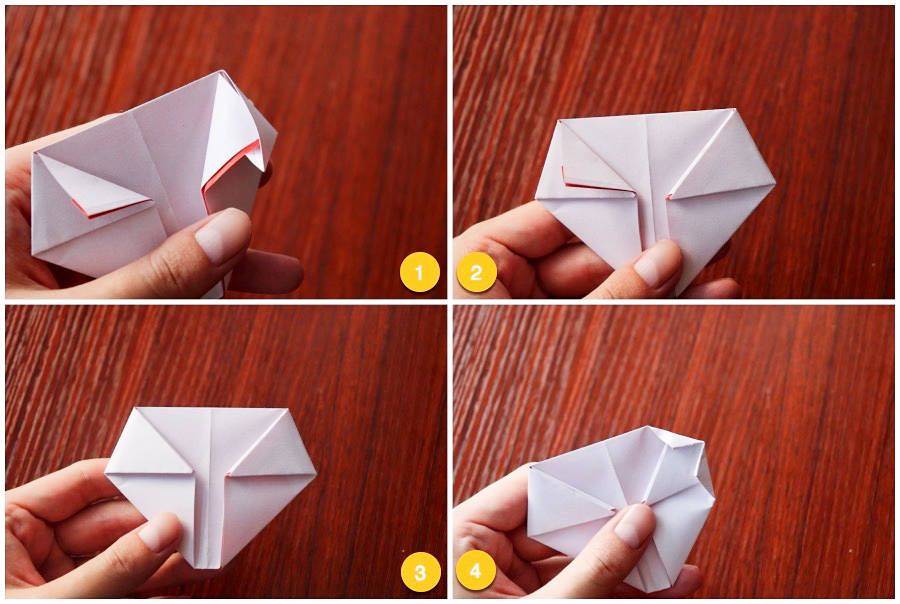 Step 4
Insert the corner we just made into the slot of the trangle, and repeate on the left corner. Now your model should look like Figure 4.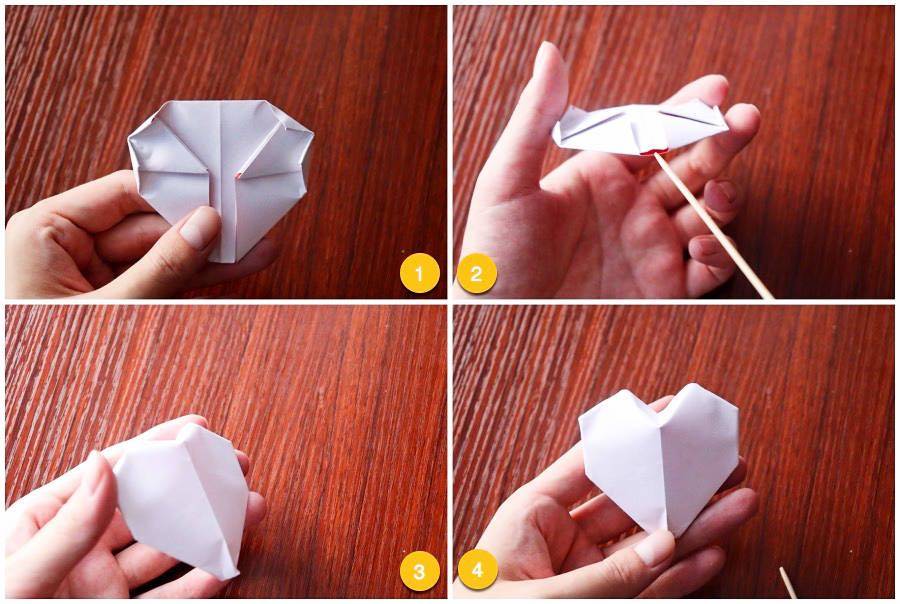 Step 5
Now fold several small corners for a more realistic effect. Then blow into the hole at the bottom. It's time for shape: 1) gently press the top of your origami heart.2) Curl is edges as much as possible. 3) Shape the body. Finished! ❤️
Have you completed the challenge? 👍
Due to the lack of more details of folding, this is more difficult than before, many steps require your imagination and practice. Please share your joy by uploading your photos to the comments box below. 🎉 🎊 🎈
---
Share this post
---
---
---
0 comment